Background Screenings
---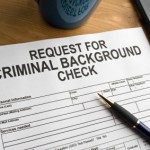 Comprehensive pre-employment background screenings verifies the accuracy of an applicants information.  Background screenings also discover any possible criminal history, falsified employment references, workers compensation claims, fraudulent Social Security numbers, untruthful resumes, drug testing, or employer sanctions.
COMTEK Group enables us to provide your company with prompt, accurate and comprehensive background screenings and services – as many or as few as you need. Our background screenings and services include:
Credit HistorCriminal History Report
Pre-Employment Background Checks
Employee Drug Testing
Physical Exams
Form I-9 Employment Verifications
Employment References
Education Verification
Character Reference Check
Gaps in employment history
Identity and Address Verification – whether the applicant is who he or she claims to be. Generally includes verification of the candidate's present and previous addresses. Can include a money laundering, identity and terrorist check and one to verify the validity of passports
Our background screenings and services are available to companies large and small, whether you are with a government agency, a financial services firm, an educational institution, or in the transportation industry. Legal Compliance Expertise The accurate, compliant, and timely information we supply can help you make informed decisions and mitigate risks in critical areas such as employment, vendor selection, identity theft prevention and assistance, investment placement, and institutional admissions.